Finally I get to talk about the last parts of the Metameets conference gathering last month. It is rare that posts take this long as I prefer to fire a quick post up and not leave things lingering, however it was so packed that that just was not going to happen to do it justice.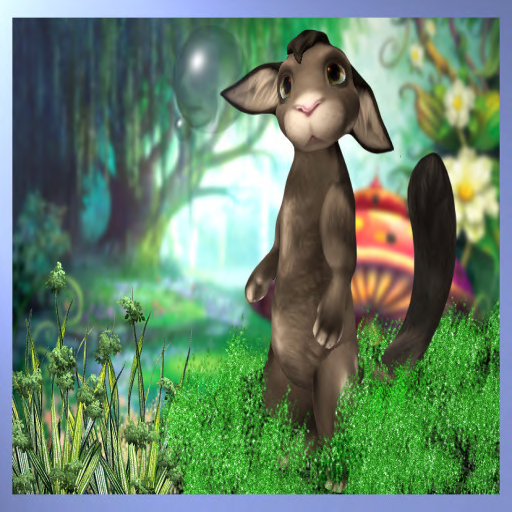 First it was great to see Toxic Menges tell us all about the now famous Meroos. These virtual life critters are a Second Life phenomenon. They are not simple scripted in world creatures. Their evolution and life cycle is controlled on servers outside of Second Life. They are registered purchased goods expressed and interacted with in Second Life. I did buy a Meroo after the presentation, but it has run away as I forgot to feed it. A-Life is always fascinating and when combined with a virtual world and a value economy even more so. Meero's evolution and breeding cycle, specializations and changes are all out there to be discovered and lots of people are farming them for profit, or caring for them as pets.
This is really advanced a-life in how it works within the scope of a shared environment. Toxic pointed out how the Meeroo's come up and give your avatar a hug in world. This is not a standalone tamagotchi.
Next up was a remote pitch by film maker Bernhard Drax/Draxtor Despres on The making of SL/WoW documentary Login2Life. This was part in world (we all rezzed with him in virtual Amsterdam) and then heard all about this new reportage covering all elements of the SL and WoW experience. It is running on German TV very soon and hopefully will be available world wide as we all know Draxtor does great work.
We have Melanie Thielker back to do a second presentation specifically on Roleplay in Virtual Worlds. Melanie enthused about the potential of role play in virtual worlds, how characters form and play and act. It is a very specific form of entertainment that can be a little scary for people used to being handed their experiences. In some ways it is like the difference between a radio and choosing your own songs. Both work, both co-exist and virtual worlds provide an ideal way to explore what role play is.
Toni Alatalo got a chance to show off RealXtend and the subtle differences and extensions that this platform has over SL and Opensim. One of the key elements of the model this works on is that everything is a world object. There is no specific need to have an avatar or an island. (So much nodding and whooping from me). Toni also gave his presentation with the virtual world, mixing and zooming around screens and examples of eagles swooping and catching fish.
Timo Mank came to talk TMSPTV a meditative space and a playground for co-creation across realities. This was an intriguing project that turns the island idea on its head. This was a creative collective that represents its stories and ideas in Second Life in order to reach a wider audience yet is drawn from a physical location which is itself a communal physical island. It has a culture of storytelling and each day the stories are retold as part of a daily routine. That culture is capture and placed in world.
Karen Wheatley talked about The Evolution of Virtual Theatre. This was a fascinating insight from a theatrical production point of view. Karen stages live plays in Second Life but adapted for Gorean culture. The Jewell Theatre has been staging full-length original plays in Second Life since August 2007, so there is a lot of experience on hand. In staging plays Karen has to consider the fact that the audience actually may be sat in one place but can move the camera anywhere. There are no cheap seats in SL. Set changes can happen very much quicker too, with objects rezzed and moved as needed. Most of the plays have been text based due to unreliability of voice sometimes. Chat was adjusted with the equivalent of a text microphone that relays the chat labelled as the character name not the avatar name. Yes thats right a person with an avatar playing a character lots of levels of redirection there. Actors also have to be aware that they need to explicitly puppet their avatars with a directors missive "T*ts to the action people". Having had to deal with the challenges of locations and tv studios I appreciated the challenges of staging in SL in this more directed way. As Karen said you use what you have got and the challenges of a platform or place become part of the production.
Steve Zapytowski continued the theatrical strand with Blended Performance: Live Actors and a Virtual Player. Steve is professor of Design and Technology, Kent State University. Founding member of the Institute for Learning in Virtual Environments (iLIVE). He presented from in SL and we watched some local videos of his work. This was about a physical production of Hamlet but the ghost was a stage effect that was pre-render animation of a human figure. They had to mix the pre-renders with suitable lighting and cueing to make the ghost move, appear, puff away etc. It look very powerful and very interesting. There was lots of discussion about live puppetry versus the pre-canning but again thats a choice of the environment and how to work. Each has its flavour and challenges.
Finally up was Chantal Harvey / Mamachinima that strangely I already blogged, it was where I started this thread of metameets.
http://www.feedingedge.co.uk/blog/2011/06/21/metameets-2011-part-1-of-n/
http://www.feedingedge.co.uk/blog/2011/06/23/metameets-lazy-teachers-and-revolving-doors-part-2-of-n/
http://www.feedingedge.co.uk/blog/2011/06/28/metameets-part-3-of-n-grid-wars-and-envelope-pushing/
So that was Metameets. An amazing collection of ideas, people and passion. I throughly enjoyed both being the MC and hearing everything and meeting everyone. The Club Karlsson venue was very cool too and everyone was very helpful . What a blast ! Well done all. In particular joja dhara for bringing us all together in the first place (though she asked me not to thank her at the time so I have messed that one up 🙂 )